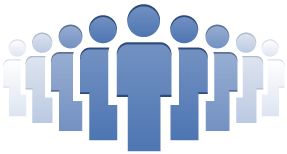 Runaway costs, up-charges, and a la carte pricing menus can quickly destroy any business budget. Plus, they can inhibit rather than encourage using the service the way you need to. So we bucked the system and took out all the stops. The results are unlimited plans that thoroughly says "peace-of-mind." No more guessing about how much support or the number of users you'll need.
Our Business and Corporate plans offer:
Unlimited user accounts*
Unlimited admin accounts*
Unlimited sub-admin accounts*
Unlimited storage**
Unlimited workspaces*
Unlimited file size upload**
Unlimited bandwidth (data transfer)
Unlimited user groups*
Unlimited email and phone support***
Flexible storage options starting at 15GB
*FileGenius Business and Corporate.
**FileGenius Corporate.
***FileGenius Office offers unlimited email support.